Vi kan nu stolt annoncere, at vi er blevet Atlassian Platinum Solution Partner!
Denne anerkendelse understreger vores gennemgående investering i vores DevOps og IT Service Management kompetencer gennem konferencer og certificeringer til vore ansatte. Vi besidder på nuværende tidspunkt 17 Atlassian-certificeringer, som bl.a. dækker certificeringer indenfor:
Jira Administration
Jira Service Desk Administration
Agil udvikling med Jira Software
Confluence Administration
Generel Atlassian systemadministration.
Dedikation, nysgerrighed og en lang række kundeleverancer har muliggjort, at Atlassian har tildelt os deres højeste akkreditering: Platinum Solution Partner.

Vores opnåede status som Platinum Solution Partner er ydermere kulminationen af, at vi har gennemgået en række interne kurser hos Atlassian, med fokus på det generelle produktkendskab på tværs af deployment metoder.
Vi arbejder lige nu med en forskelligartet kundeportefølje, som spænder fra mindre til større virksomheder, indenfor det private såvel som det offentlige. Et par eksempler på kommende leverancer er:
Integration af nem-login til Jira service desk
Vores eget add-on til markedspladsen
En lang række migreringsopgaver, primært fra Cloud til Data center
Løbende afholdelse af kurser hos Teknologisk Institut
Platform til understøttelse af ITSM og software-udvikling for en større virksomhed
Dette er en betydelig milepæl på vores 3-årige rejse, men på ingen måde slutdestinationen. Vi fortsætter med at udvide holdet og tilfører løbende yderligere Atlassian kompetencer til aety, for fortsat at tilbyde den bedste service på markedet. Hvis I mangler assistance til jeres Atlassian platform fra én af vores dygtige og certificerede konsulenter så kontakt os endelig.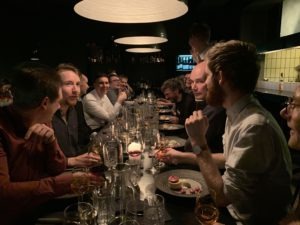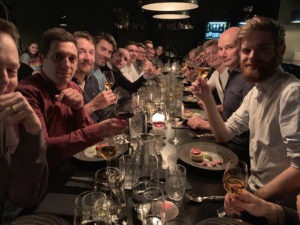 We are proud to announce that we are now Atlassian Platinum Solution Partner!
This recognition affirms our ongoing investment in our DevOps and IT Service Management competencies through conferences and certifications for our employees. We currently have 17 Atlassian certifications distributed amongst the following:
Jira Administration
Jira Service Desk Administration
Agiludvikling with Jira Software
Confluence Administration
Generel Atlassian systemadministration.
Dedication, curiosity and a diverse range of projects have made it possible for us to get accredited with the highest Atlassian accreditation: Platinum Solution Partner

Furthermore, our achieved status as a Platinum Solution Partner is the culmination of having completed a number of internal courses at Atlassian, focusing on general product knowledge across deployment methods.
We are currently working with a diverse customer portfolio, which ranges from smaller to larger companies, within the private as well as the public sector. A selection of some of our current and upcoming projects is:
The integration of "Nem-login" for Jira Service Desk
Our own add-on for the marketplace
Several migration tasks, primarily Cloud to Data Center migrations
Continuing instructing courses at "Teknologisk Institut"
Platform to support of ITSM and software-development for a larger enterprise
To become Platinum Solution Partner is a significant milestone on our journey, but certainly not our destination. We will continue to expand our team and continuously add Atlassian competencies to the aety team so we can provide the best service on the market. If you need assistance on your Atlassian platform from one of our certified consultants, do not hesitate to contact us for more information.
KONTAKT OS NU PÅ
70 70 72 71